Michael Reid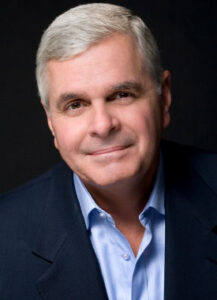 Michael W. Reid serves as Co-Founder and Managing Partner of Resolution Real Estate Partners. He is responsible for strategic planning, finance and reporting, acquisitions and dispositions, debt financings, and structuring joint ventures. Since the formation of Resolution Real Estate, Reid has worked on the highly successful purchase and sale of 1372 Broadway with Starwood Capital and the purchase, redevelopment and sale of 142 West 36th Street and 234 West 39th Street with The Davis Companies. He also worked on the notable asset management assignments including the Lipstick Building, 292 Madison Avenue and 183 Madison Avenue.
He formerly served as Chief Operating Officer of SL Green from 2001-2004 where his responsibilities included strategic planning, corporate and real estate operations, finance and reporting, & capital raising in the public and private debt and equity markets and risk management. In this capacity, he worked on over $2 billion of acquisitions and dispositions. He took SL Green public in 1998. Prior to SL Green, Michael Reid was a Managing Director of Lehman Brothers responsible for the REIT Equity practice and lead managed over $7 billion in primary and secondary equity offerings. Mr. Reid worked at Lehman Brothers for fourteen years in sales and trading and real estate investment banking. Prior to joining Lehman, Mr. Reid worked in the real estate banking and acquisition department of The First Boston Corporation. Mr. Reid holds a Bachelor of Arts and Master of Divinity Degree from Yale University.
Mr. Reid currently sits on the Board and serves as Chairman of the Board for Capital Senior Living (CSU: NYSE) and Chairman of the Audit Committee for Inland Residential Properties Trust.