Gerard Nocera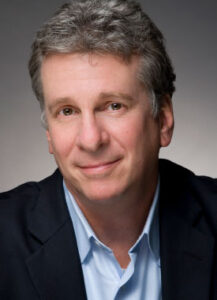 Gerard T. Nocera serves as Co-Founder and Managing Partner of Resolution Real Estate Partners. He is responsible for strategic planning, real estate management, leasing and construction, and acquisitions and dispositions. Since the formation of Resolution Real Estate, Nocera has worked on the highly successful purchase, management and sale of 1372 Broadway with Starwood Capital and the acquisition, redevelopment and sale of 142 West 36th Street and 234 West 39th Street with The Davis Companies. He also worked on the notable asset the Lipstick Building, 292 Madison Avenue and 183 Madison Avenue.
He previously served as Chief Operating Officer for SL Green where he worked for over 16 years. He was primarily responsible for building the company's management, leasing, construction and marketing departments. He was instrumental in designing and implementing the Companies transformation from a small side street, Grade B Office Leasing and Management company to the largest publicly traded owner of Manhattan office space. He oversaw an office portfolio in excess of 25 million square feet and led construction projects including major repositionings of 485 Lexington Avenue, 750 Third Avenue, 100 Park Avenue, 1250 Broadway and 317 Madison Avenue. He also worked on over $7 billion of acquisitions and dispositions.
From 1984 to 1989, he was a broker with the NY office of Coldwell Banker (currently CBRE) and worked as a Landlord Representative for the Cohen Brothers, a prominent New York landlord. Mr. Nocera holds a Bachelor of Arts Degree from Duquesne University.