Dana Moskowitz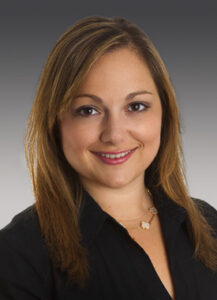 Dana L. Moskowitz is a Partner at Resolution Real Estate Partners. Previously she was a Principal and the President of EVO Real Estate Group, a firm which merged with Herald Square Properties to form HSP Real Estate Group in 2017. Her main responsibilities entail new business development, client relations and overseeing the leasing and operations of her family real estate holdings. Additionally, she serves as the Business Director for HSP in NAI Global, the largest and most powerful network of independently owned commercial real estate firms.
Ms. Moskowitz was a one of the founding partners and a Principal of ID Real Estate Partners, where she focused on acquisitions and brokerage. At ID she acquired a long term net lease on an 112,000 square foot office building and oversaw the repositioning of the property. Ms. Moskowitz began her career at Winoker Realty Company in 2003 as a leasing broker representing both tenants and landlords.
Ms. Moskowitz graduated from Cornell University with a Bachelor of Arts in Government. She is a board member of B'nai Brith Real Estate Division, a former Chairperson for the Real Estate New Leadership Cabinet of Israel Bonds, a member of the Young Men and Women's Real Estate Association and the Real Estate Board of New York. Dana has been recognized as a "Rising Star" by the Real Deal, a Women of Influence by Real Estate Forum and honored as a 2015 Pioneering Woman in Real Estate by Sokol media.